Hey there, music fans! Brace yourselves for some exciting news about the fabulous Harry Styles! The talented singer has just released an incredible music video for his song "Daylight." Harry gets shot out of a cannon and it's got everyone talking. But that's not all – there's also some surprising news about Harry taking a break from the music scene. Let's dive into all the thrilling details!
Harry Styles Shot Out Of A Cannon!
You won't believe what Harry Styles has done in his latest music video for "Daylight"! In this eye-popping spectacle, Harry takes us on a wild journey to the circus. From showing off his tightrope skills to becoming pals with a parrot, he truly stole the show. But the most jaw-dropping moment? He gets shot out of a cannon like a real circus daredevil! Talk about heart-pounding excitement!
The Source: @HarryStyles
In the video, Harry showcases his fearless side, dodging knives, riding a unicycle, and juggling with ease. And oh, those flamboyant outfits he sports, including a fun yellow feathered suit, will make you smile from ear to ear. The video ends with a suspenseful twist when he falls off a tightrope, leaving us on the edge of our seats.
The Source: @HarryStyles
Fans and celebrities alike are raving about the "Daylight" music video. One fan exclaimed, "This MV is the end of an era and the opening of a new one."
This music video marks the fifth single from Harry's album "Harry's House," which has been a massive hit so far. It's clear that Harry's artistic vision and daring stunts are capturing hearts worldwide. But amidst all this success, Harry has some surprising news for his fans.
Harry Announces A Break From The Industry.
Taking a break after his Love On Tour, which has been running since September 2021, Harry plans to recharge and take some well-deserved rest. This decision comes after months of entertaining fans and creating unforgettable experiences during his concerts. It's important to prioritize self-care and well-being, even for the biggest stars in the industry.
"Now, when I finish these shows, I'm going to go away for a little bit, but I want to tell you that I will miss you, and I have loved you all so so much. Thank you so much for making this the greatest experience of my life," the singer said in one of his concerts at Wembley.
Harry Styles has been making waves in the entertainment world with his remarkable music and unique fashion sense. Styles is a global icon from his start with One Direction and to his solo career. With hit singles like "Watermelon Sugar" and "Adore You," Harry's music has won over millions of hearts.
The Source: @HarryStyles
Harry Styles' fearless and creative approach to his music videos sets him apart from other artists. By incorporating breathtaking stunts and imaginative storytelling, he keeps his fans eagerly waiting for each new release. This video, combined with his decision to take a break, shows that he values his artistry and wants to bring the best to his audience.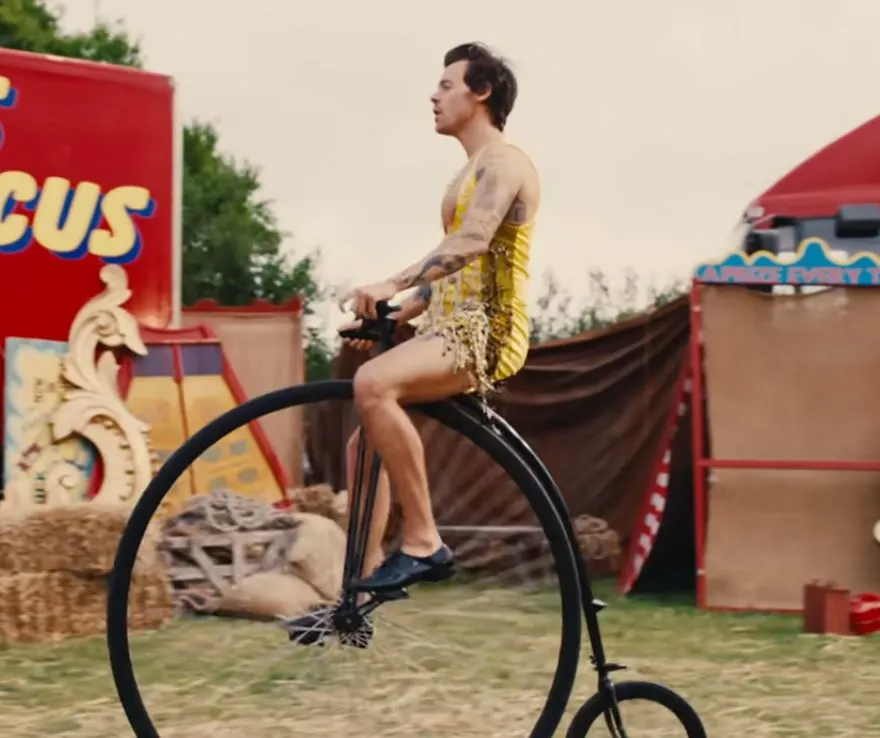 The Source: @HarryStyles
Conclusion

Harry Styles' music video for "Daylight" is a true spectacle that showcases his talent and charisma. From cannonballing through the air to taking some time off to recharge, Harry continues to surprise and delight us. We can't wait to see what he has in store for us next! Stay tuned for more updates on this amazing artist!
Also read,
What happened to The Celtic Colleens after BGT 2011? Here are some quick facts