Most countries have their own military to protect and defend their citizens from danger and establish peace. That's not a common job as any other job. A soldier must have courage, discipline, integrity, loyalty, lawfulness, and much more essential survival instincts. It's quite a hard job. That's why it's called a great sacrifice.
Every country selects or volunteers the best youth spirit to their own military services. Normally most countries recruit their youth as soldiers at the age of 18.
The most powerful countries also recruit soldiers at age 18.
The United Nations Convention on the Rights of the Child (UNCRC) defines a child as everyone under 18
(unless under the law applicable to the child.)
However, some countries are allowing people below 18 years old to their military even United Nations says those are not men just children.
5. Egypt
Egypt is well known for the Pyramids, Sahara Desert, and Nile River. Egypt has over 438,500 active military personnel and 479,000 reserve military personnel.
According to the UNHRC Children in Egypt aged between 11 and 15 could be accepted in certain military schools provided that they had completed their primary school education.
https://www.refworld.org/docid/486cb0fb46.html
4. Kazakhstan
Students in Kazakhstan aged between 15 and 17 at three military boarding schools, in Almaty, Shymkent, Karaganda, receive training in military and technical skills from the Cadet Corps of the Ministry of Defence. When they graduate, most at the age of 18, they are qualified as non-commissioned officers in the armed forces.
https://www.refworld.org/docid/4988064e2b.html
3. Bahrain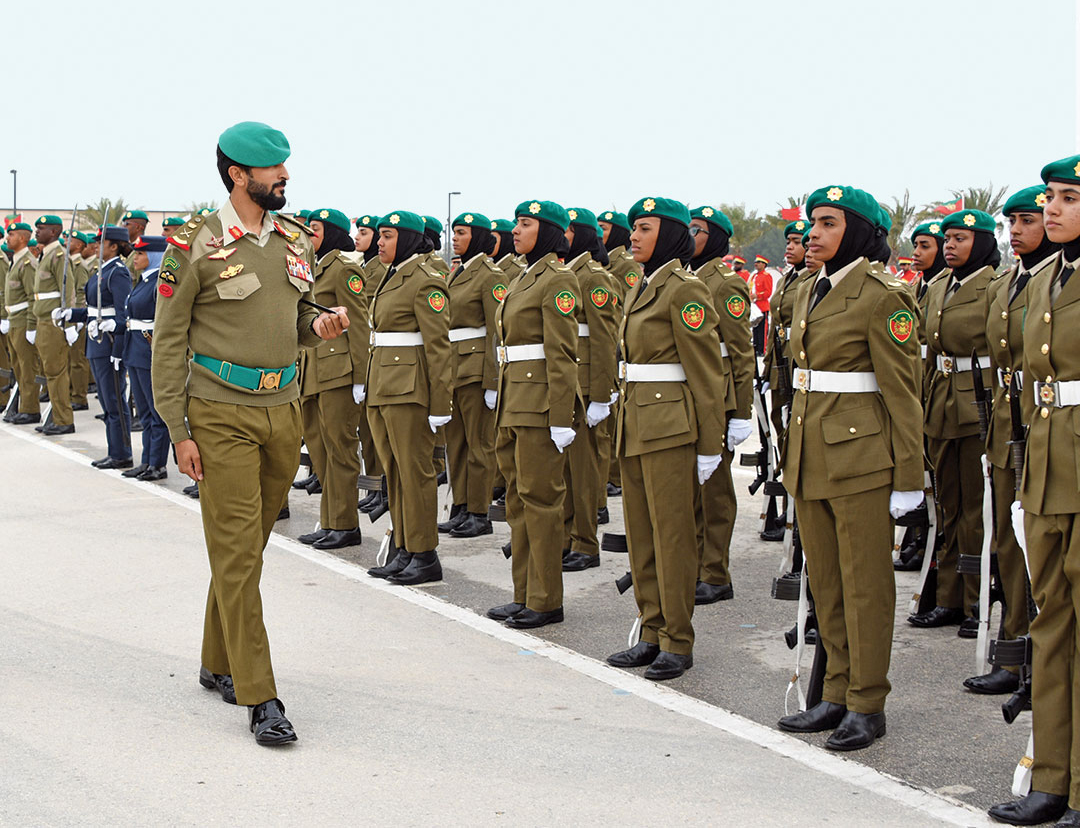 Bahrain has over 15,000 personnel and headed by Lieutenant General Khalifa bin Abdullah Al-Khalifa. Also, there is 9,000 US military personnel in the Kingdom of Bahrain. Bahrain allows 15 years of age for NCOs (non-commissioned officer), technicians, and cadets; no conscription
https://www.indexmundi.com/factbook/fields/military-service-age-and-obligation
2. Iran
Iran is a well-known country for making trouble with the west. Also, Iran had invented Human Rights. The Cyrus Cylinder has been historically recognized as the the world's first universal charter of human rights.
Iran allows 15 years of age for Basij Forces (Popular Mobilization Army); conscript military service obligation is 18-24 months; women exempt from military service
https://www.cia.gov/the-world-factbook/field/military-service-age-and-obligation/
1. LAOS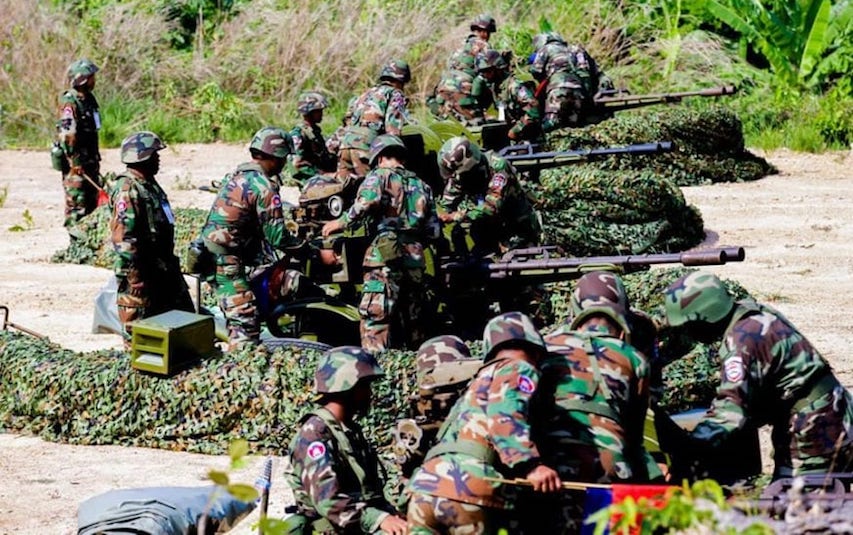 Lao People's Democratic Republic is a socialist state and the only landlocked country in whole Southeast Asia. In the middle of the Indochinese Peninsula, Laos is bordered by Myanmar and China to the northwest, Thailand to the west and southwest, Vietnam to the east, and Cambodia to the southeast.
Laos has population over 7,574,356 (July 2021 est.) and has over 30,000 soldiers.
Laos is also known as the Guinness World Record holder for Youngest age to join the military (country)
https://www.guinnessworldrecords.com/world-records/youngest-age-to-join-the-military-(country)